Spring 2013 Bichon Frise
Puppies and Their People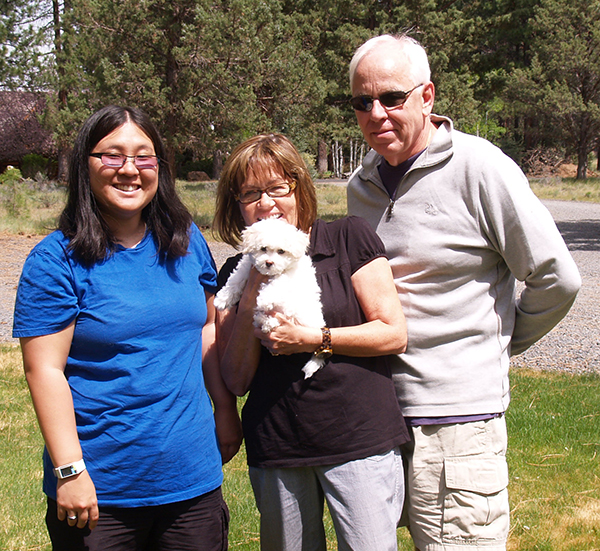 Mary
This precious little lady will be living close to us. Steve, Susan and their daughter Kim live just a few miles away in Bend Oregon. They do travel a lot so Kasey, as she is now known, will become a great rider in the car. Kasey has won our 2013 award for "Best on the Potty Patch"! Keep it up girl, your Mom and Dad will appreciate it on those long road trips. We hope to see you soon!

Presley
Lorretta's grandchildren came and helped her pick out this special girl. She had originally chosen another name for her baby, but when they saw Presley, the name just seemed right....so Presley it is! Her new home is in Corvallis Oregon. Presley's pedigree name is Luv'n Country's Good Luck Charm....named after a Country song performed by Elvis Presley early in his career. Best of luck to our sweet girl and her new Mommy!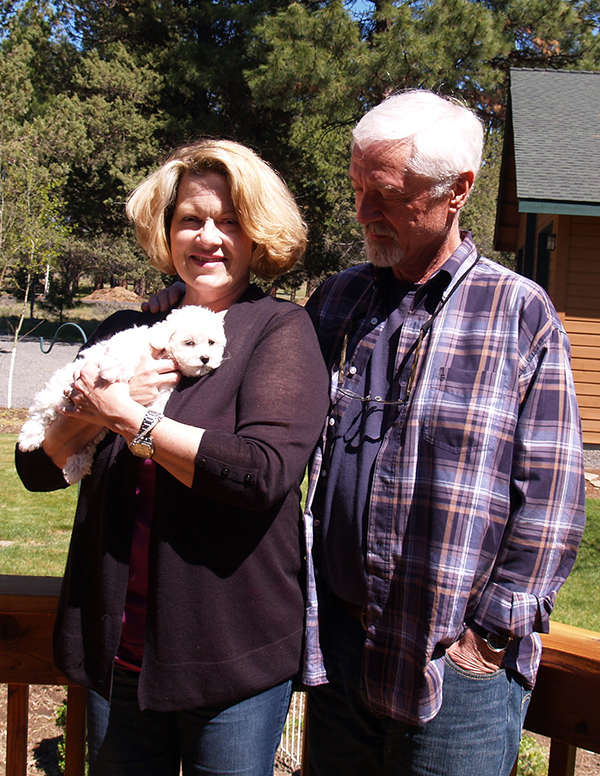 |
Alison
Alison, now known as Lucy, looks a little sleepy in this photo. But, don't let that fool you, this cutie is full of energy! In fact, Lucy has been given our 2013 "Emmy"lou award!...looks and acts most like her pretty mommy Emmylou, quite a little character! She will be living along the beautiful Columbia River in The Dalles, Oregon with her new parents Tom and Karen.
"She did sleep most of the way home and was a little tentative the first couple of days. Now she explores, runs in circles, loves to wrestle and chomp with her sharp little teeth. We call her a terrorist. She makes us laugh every day. She hates to have her hair brushed.
I am really trying to put her in her crate, let her out to go on the potty patch, give her a treat, then run around but only about 30 minutes or she starts piddling. Actually, she is a master piddler. Lots of little quarter-sized wet spots.
She sleeps very well at night. 9:30 or 10:00 to 5:00 or 6:00.
Thank you for Lucy. We love her. She lights up our lives."

Karen
________________________
"What a beautiful group of girls we had in this spring litter. Thanks to their new owners for becoming part of our Luv'n Country Bichon family. We so appreciate their commitment to our babies' health and happiness."
"Healthy puppies with loving families, that's what it's all about!"

Terri Mills