Bichon Frise in Oregon
Welcome to the Luv'n Country Bichon website. We live in one of the most beautiful places in the USA, the Oregon Coast. Our Bichon Frise in Oregon are all raised in our home near Newport. They are first and foremost family members, and we love them all so much.
As Bichon Frise Breeders in the Pacific Northwest we strive to produce Bichon puppies that meet the AKC standards for our breed. We also focus on maintaining excellent health by evaluating our past generations, utilizing genetic disease testing, and giving local veterinarian wellness checks and vaccinations. In following these guidelines we can then, to the best of our knowledge, know that our Luv'n Country Bichon Puppies are healthy and happy before they go to a new home.
We have created this site to introduce you to our Bichon family, and also to give you enough information about this wonderful breed to help you decide if a Bichon Frise is the right companion for you!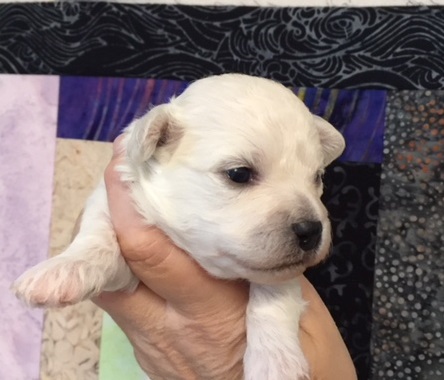 Chase and his 2 Sisters were born November 26, 2017

Not everyone wants a dog that loves to sit on your lap and snuggle, or a dog who longs for your hugs and attention. Not everyone is looking for a small breed that can easily adapt to smaller living quarters. And not everyone cares if a dog's beautiful fluffy white coat is easy on the allergies. Some people don't want to have to take their dog to the groomer, or brush their dog everyday. Some do not want a dog that shouldn't be left outside alone, or for that matter left alone inside all day. If most of these Bichon qualities are not what you are looking for, well we thank you so much for checking us out, and wish you the best in finding a dog that will better suit your needs. But, if you like what you hear so far, then click here and let us tell you why we think Bichon Frise make great pets!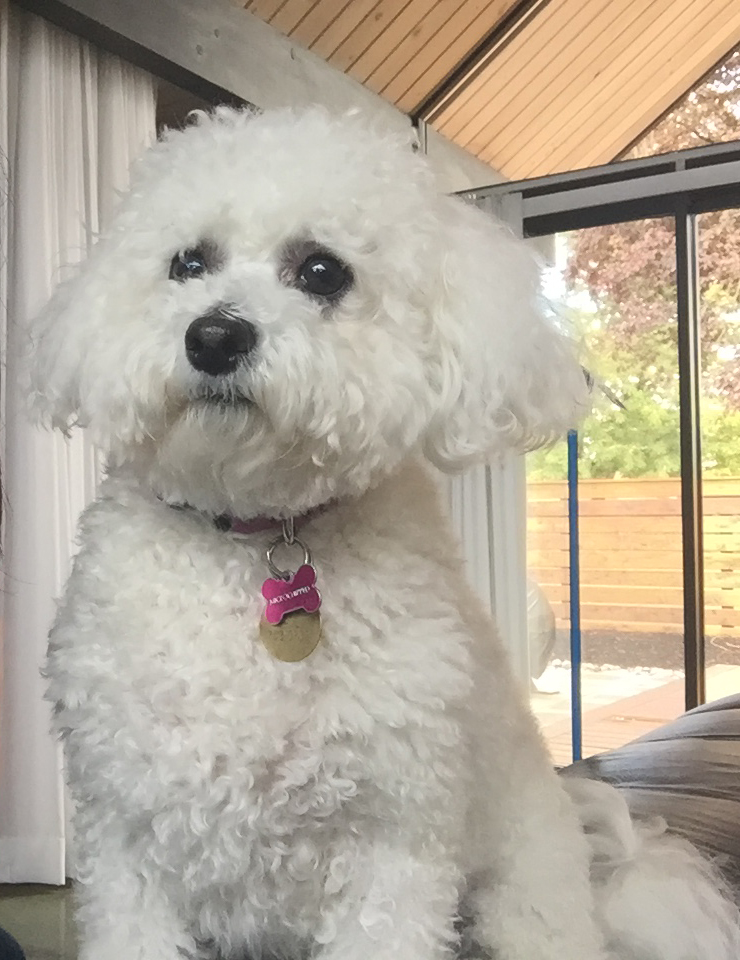 Lily, Corvallis Oregon
Our Luv'n Country Bichon Puppies now live happily in and around Oregon and in many other states. We now have Bichon Frise puppies in California, Nevada, Alaska, and Bichon Frise puppies in Indiana, Michigan, North Dakota, Wisconsin, and Washington State. We also have a family who is raising one of our Bichon puppies in Utah, and a Bichon puppy in Idaho who we love getting to see from time to time!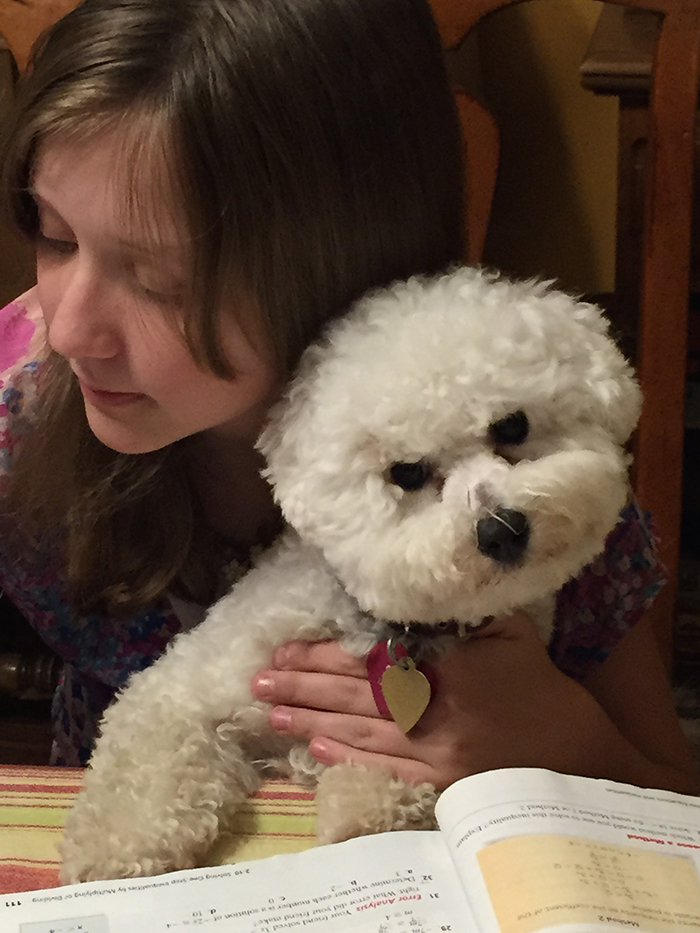 Maggie, Salem Oregon

Thanks for all of the great Bichon Frise Puppy photos you all keep sending us! We love to watch our puppies grow up!
Maverick-Eugene Or