Grooming Your Bichon Frise
To keep your Bichon Frise in a beautiful full coat you will need to groom or have a professional groom the dog every 5 to 6 weeks. Twice a week you should continue brushing, cleaning the face, and trimming the nails if necessary. Contrary to what many believe the Bichon Frise does shed. Most of the hair remains in the undercoat and without continual brushing this hair easily becomes matted, especially if it gets wet!
For many of us, it is sometimes easier, especially in the summer if you travel with your dog, to keep them in what we call a Bichon Pet Cut. The hair around the body and face is much shorter, yet they still have that cute Bichon look that says, "I'm not a Poodle!"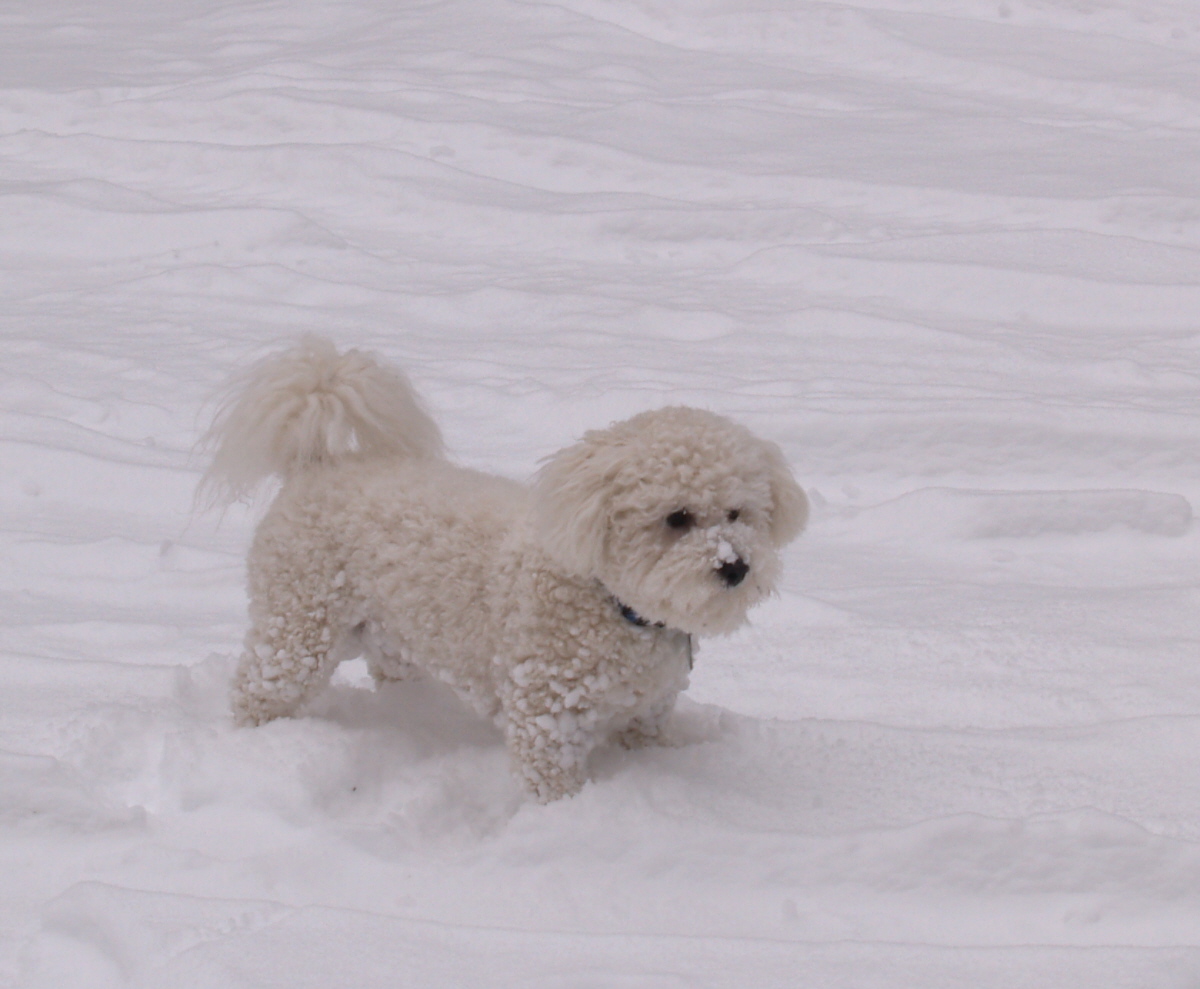 "Toby's Nice Pet Cut"
Have we mentioned that Bichon Frise love the snow? Of course they are not built to be in the cold for long periods of time, but a little fun does't hurt. Just be sure they have the right grooming. A long coat in the snow or rain will soon mat up. The pet cut is not hard to do. With a little practice you can save yourself lots of money in grooming expenses.