Spring 2011 Bichon Frise Puppies
Watch us Grow!
Here we are at 2 weeks: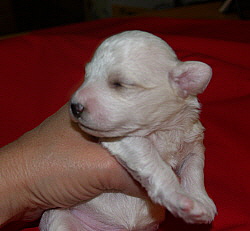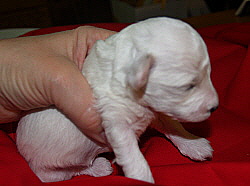 Vince Crystal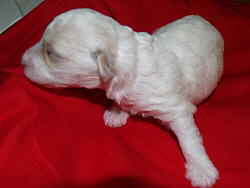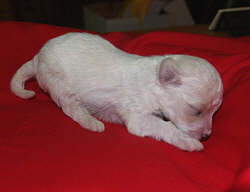 Willie Travis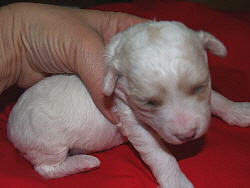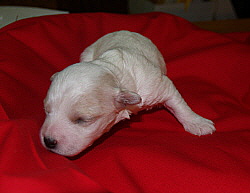 Heidi Trace
3 Weeks Old- "Our eyes are open and we are starting to walk on all fours!!!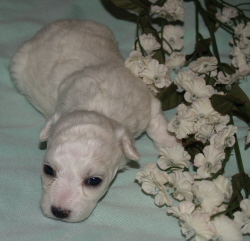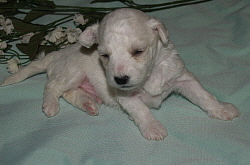 Crystal Vince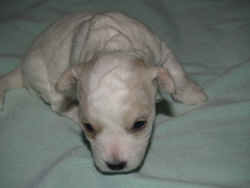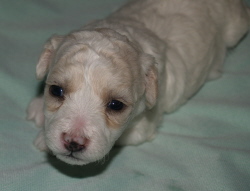 Willie Heidi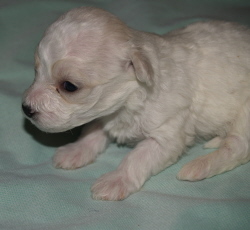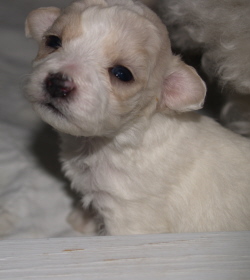 Travis Trace
4 Weeks Old- "We walk, we talk, and we really like it when that nice lady comes over and talks to us. But watch out! If she picks you up, she gives you big kisses!"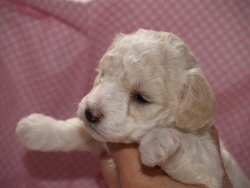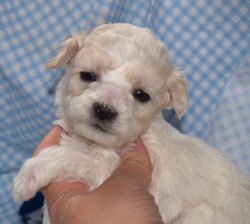 Heidi Trace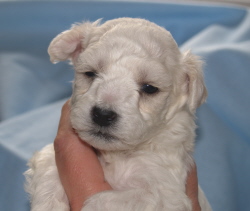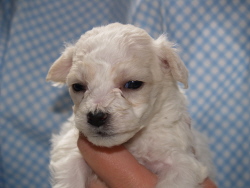 Vince Travis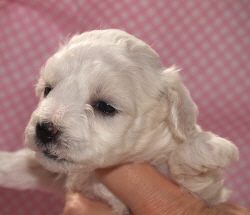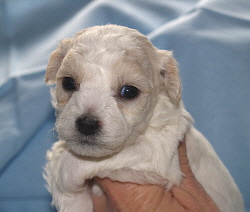 Crystal Willie
At 5 weeks "We are still drinking Mom's milk, but every once in a while we get some yummy puppy food. Mom is starting to leave us a lot, what's that all about?"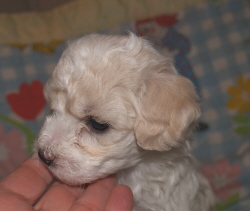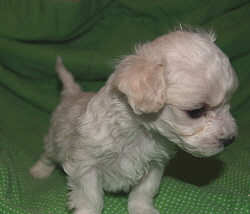 Heidi Travis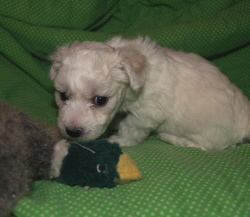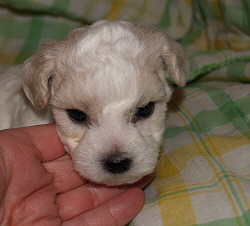 Vince Willie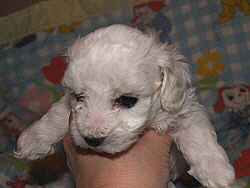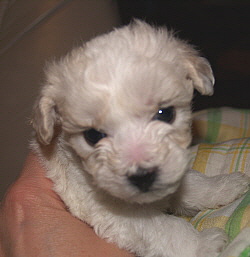 Crystal Trace
6 weeks old-"We are eating our Natural Balance softened food and that lady puts Nuvet Vitamin supplements in there too! We wish she would bring that bowl around more often! Mom says we're really starting to show our personalities!"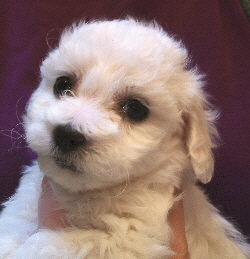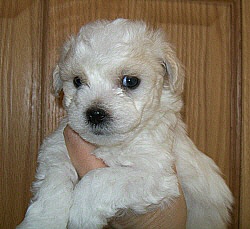 Crystal-Adopted Willie-Adopted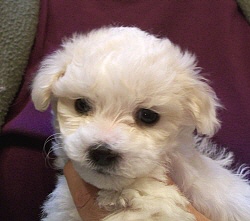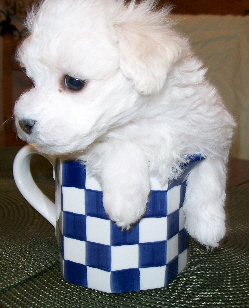 Trace-Adopted Travis- Adopted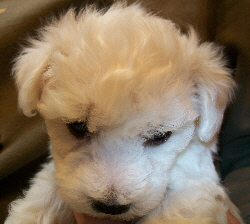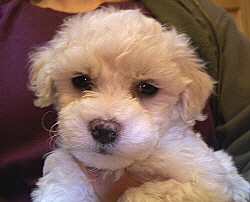 Vince- Adopted Heidi- Adopted
7 weeks old-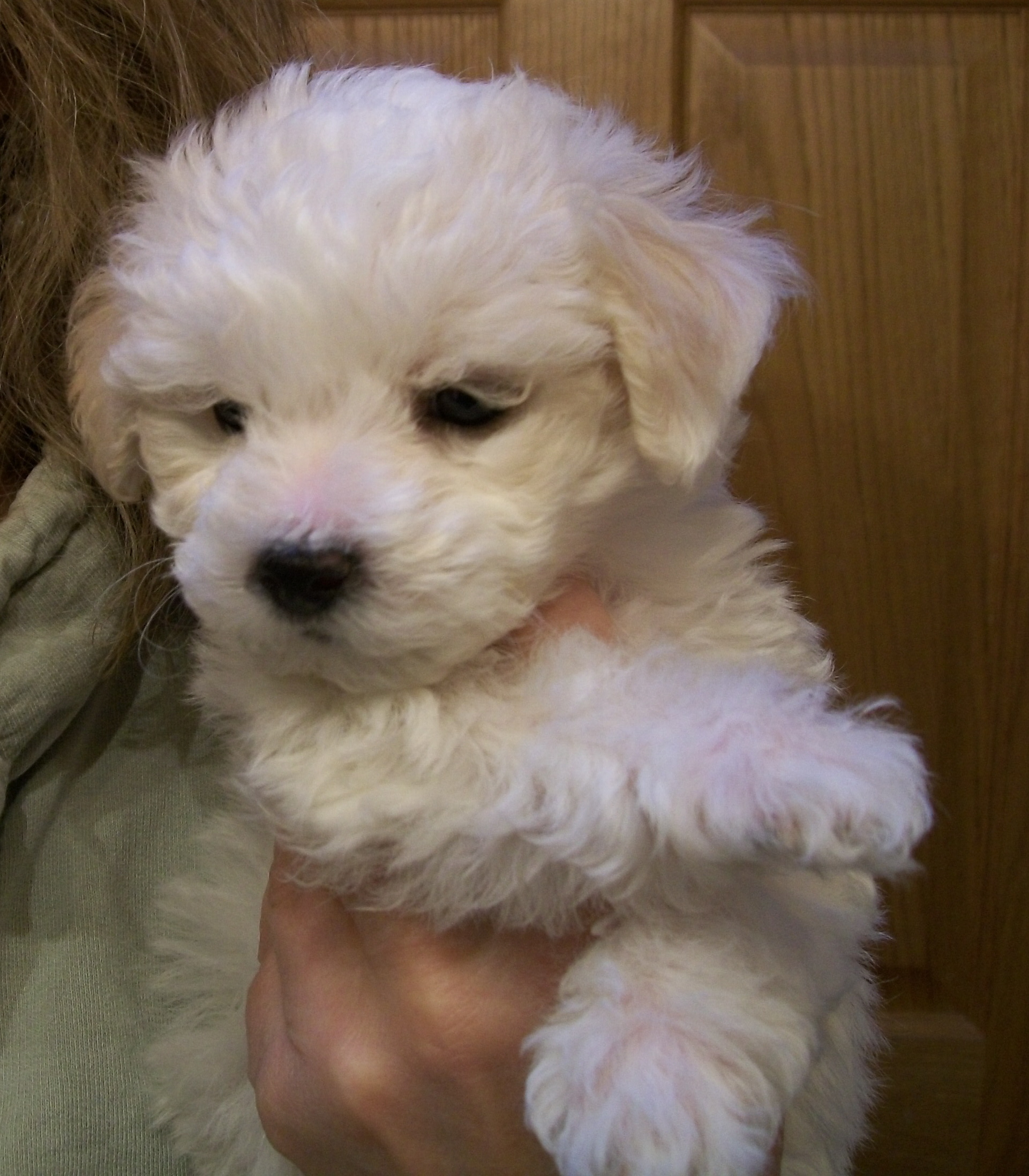 Trace has been adopted. He is a little guy with a big heart. Loves to play with the ball, and loves to sit on your lap and cuddle! He's quite the poser for the camera too!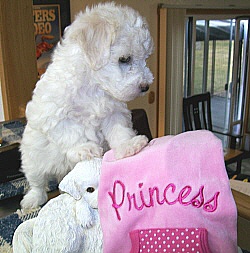 Heidi has been adopted. She is a nice sized girl with a beautiful curly coat and gorgeous eyes. She loves to play tug with the other puppies, and most of all she longs for you to pick her up!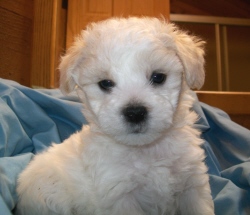 Willie has been adopted. He will steal your heart! He's happy go lucky,and a very smart little guy. Loves to play with his stuffed toys, and snuggles in so close when he is held. Willie's coat is very thick already. He's going to be a beautiful boy!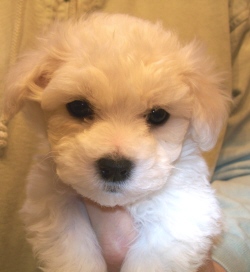 Travis has been adopted. Although he's small, he can play with the big boys. Travis loves his ball, his stuffed bunny, and is always in the front of the line to get picked up. He's a love and will be a true lap dog someday!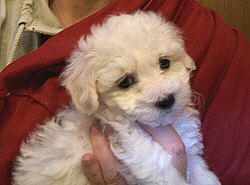 Crystal has been adopted. Who could resist her dainty little manners. Playfully quiet, Crystal is a snugglebug. She loves the smallest of toys and she loves her brother Travis who is close to her size. She has the most expressive eyes!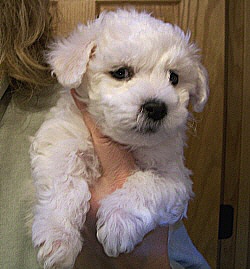 Vince has been adopted. Cool and mellow, nothing gets Vince too excited, well except maybe dinner time! Vince will gladly let you hold him all day long. He's a true Bichon Frise!!! Oh and look at that pretty coat!
8 Weeks Old- "We had our first shots today! We're all doing great and getting ready to go to our new homes!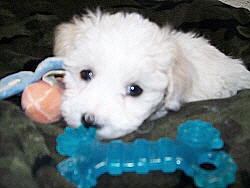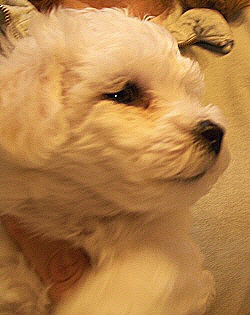 Travis Vince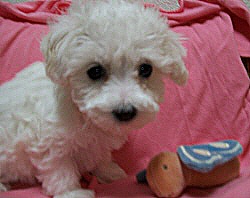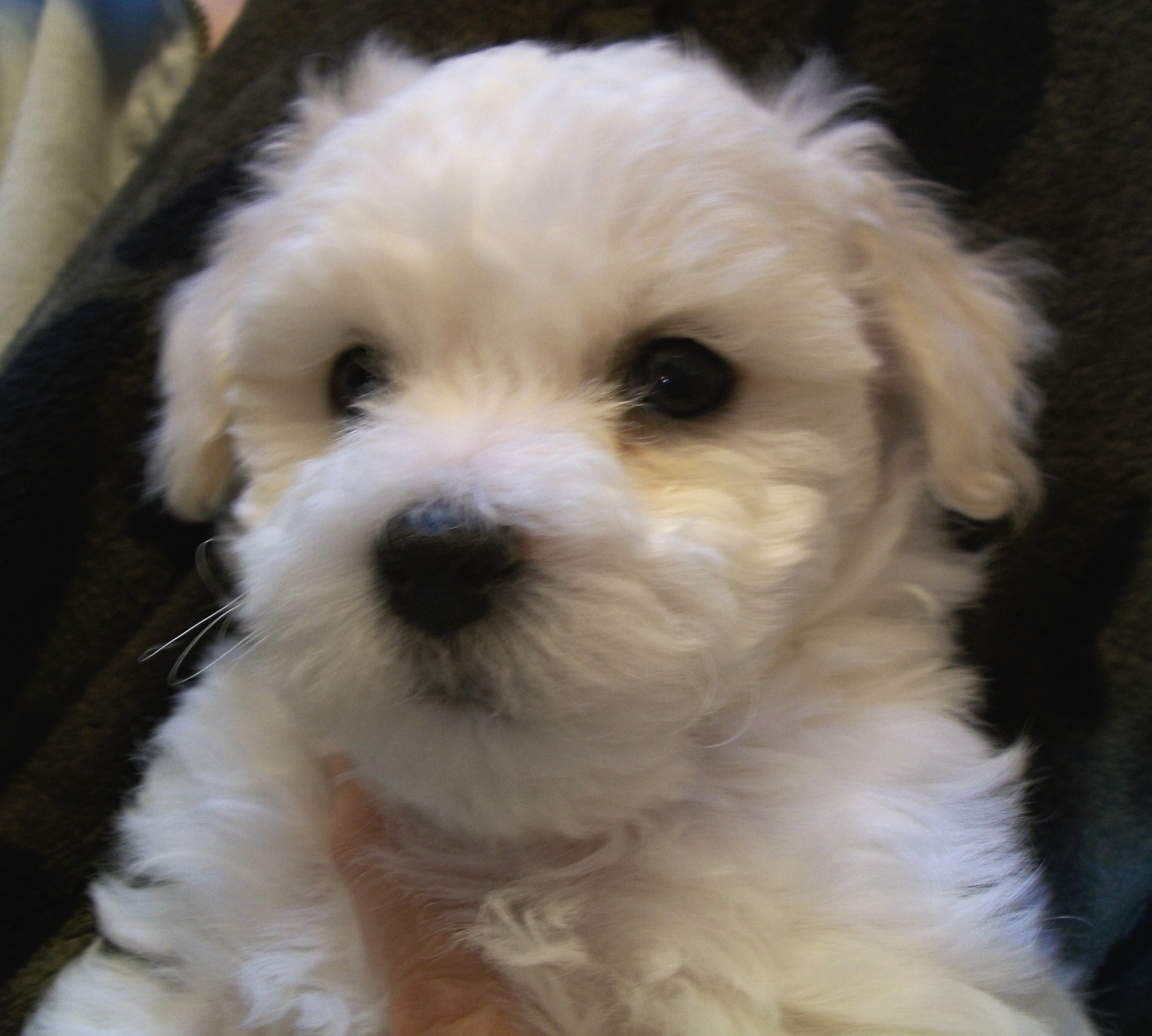 Crystal Willie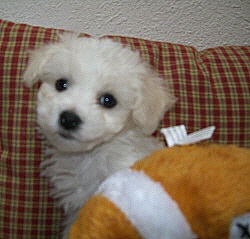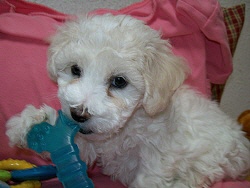 Trace Heidi
"We want to thank all of you who have been watching our Bichon Frise puppies grow up, and also thank you for all of the nice compliments about them. We are so thankful to have found such wonderful families to love them. Soon the puppies will be leaving and on their way to live in their forever homes. They will worship and love their new people, and we will be forgotten, but they will always remain our own little babies in our hearts."
"Healthy puppies with loving families, that's what it's all about!"
Terri Mills
To find out more about Luv'n Country Bichon Puppies, Click Here.
Our Luv'n Country Puppies learn to use the Potty Patch!
Click on the photo to find out more!