Summer 2012 Puppies
Emmylou had 3 handsome baby boys on Saturday Aug 4th!
Age 2 Weeks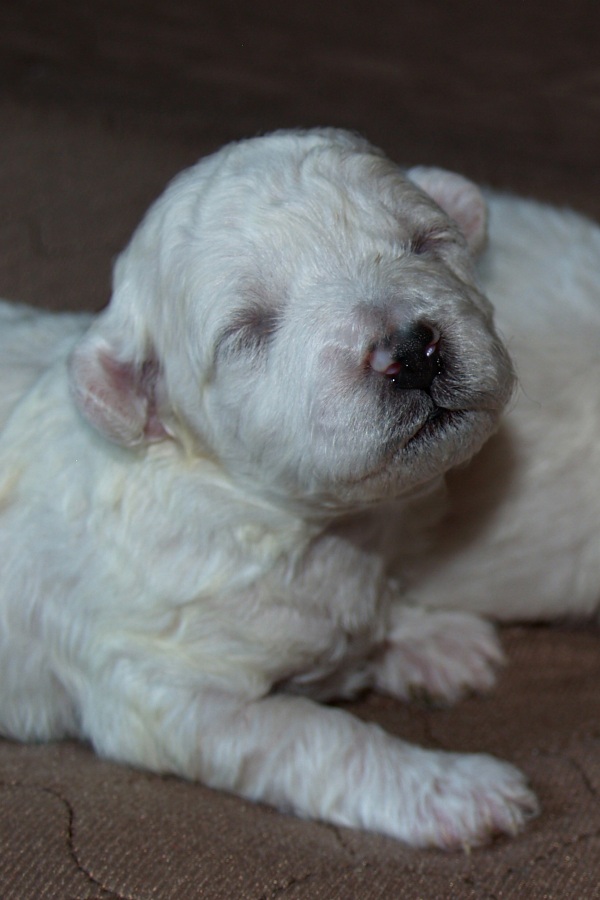 "Tennessee"
"Our eyes aren't quite open yet, but we are very strong boys, and it won't be long before we are up on all fours."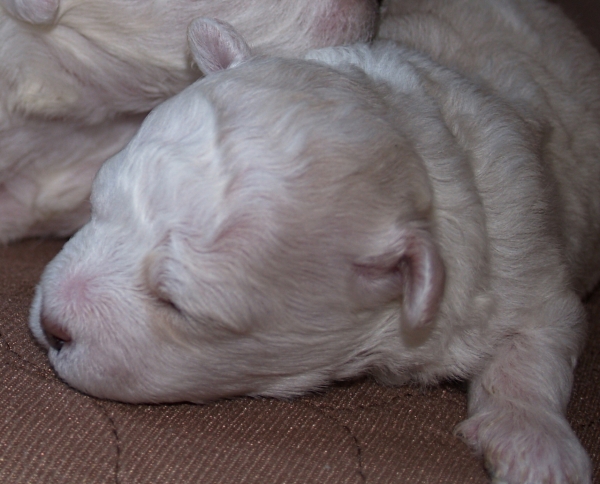 "Ernie"
"Our coats are already very thick, and our noses are getting black too! I love it when I get picked up and somebody rubs my neck!"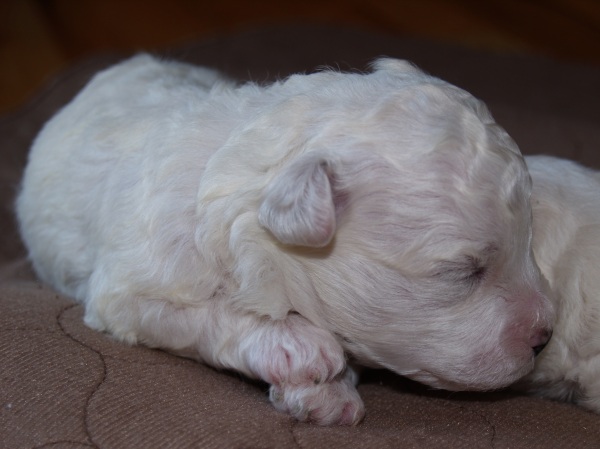 "Ford"
"Our mommy, Emmylou, has been taking very good care of us. We are her first babies, and she never makes us miss a meal! Hey, do you know the reason why my name is Ford?"

Age 3 weeks
"We are on the move. Our eyes are open, we hear you coming, and we are starting to crawl on all 4's. Mom is starting to give us more free time, but when we see her coming we get so excited!"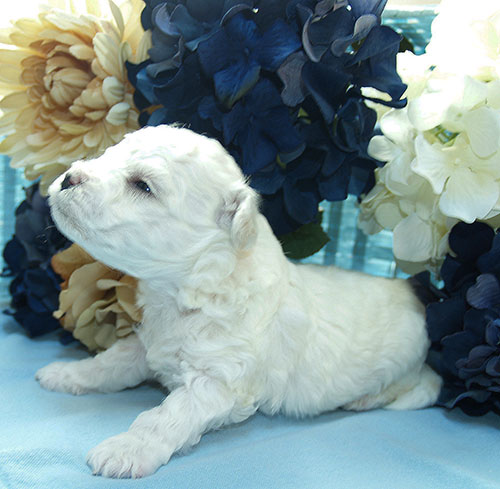 "Ford"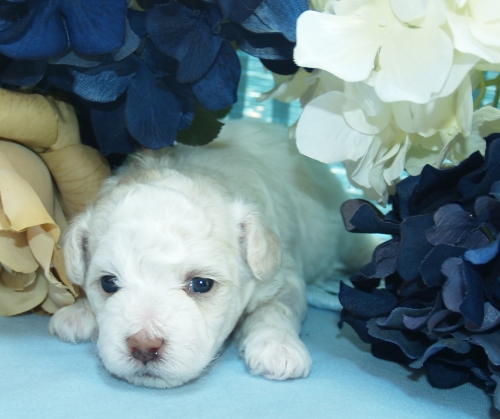 "Ernie"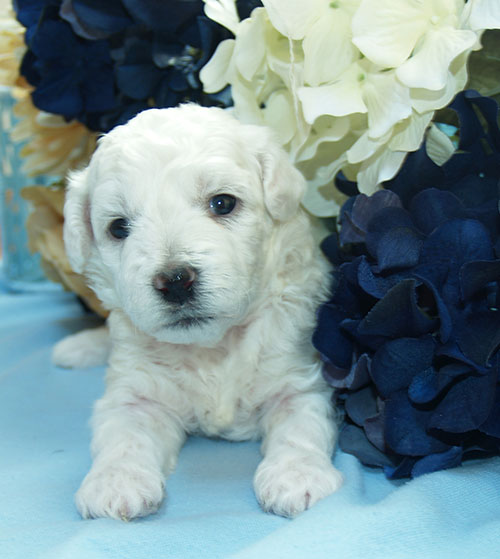 "Tennessee"
Age 4 Weeks
We are learning so much now! And, we have come out of our whelping box! Our Mommy is still feeding us everyday, but we are learning to eat puppy food. MMMMM we love it! Mommy Terri keeps putting us on that grassy potty patch...It feels kind of funny on our pads, but we'll keep practicing. We would much rather sit on her lap!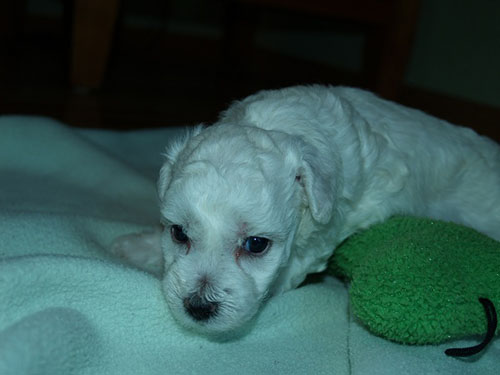 "Tennessee"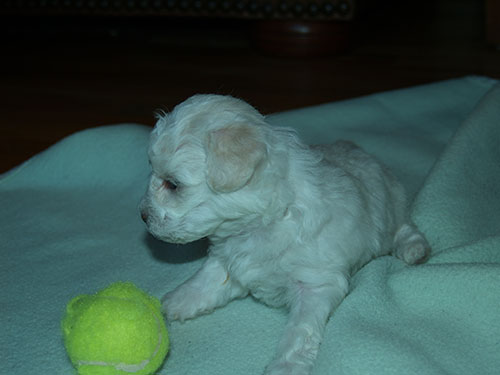 "Ernie"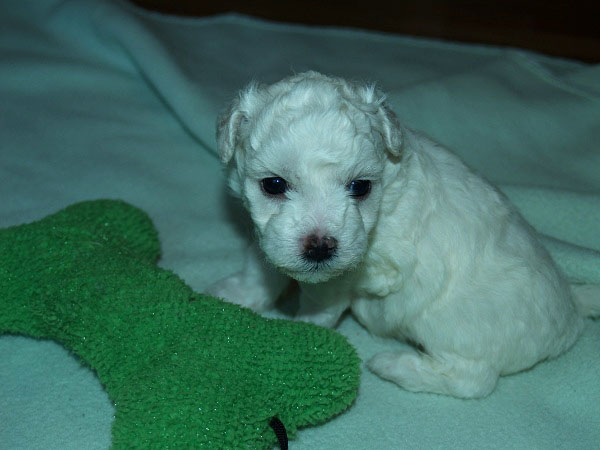 "Ford"
We are now 5 Weeks Old, and it's been a big week. We are learning our names, playing with our toys, and eating lots of puppy food. Oh...and we are starting to do our business on the Potty Patch! We're also learning about the Clicker..right now it means FOOD TIME!...Mommy still give us our drinks too, and of course that is still our favorite!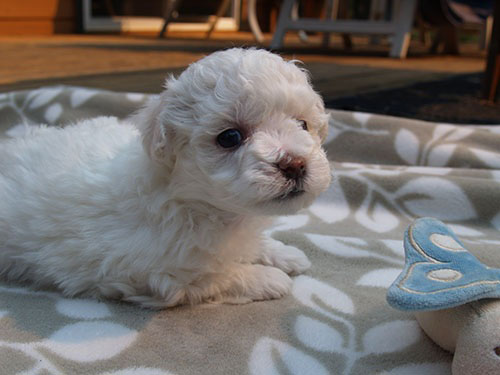 "Ernie"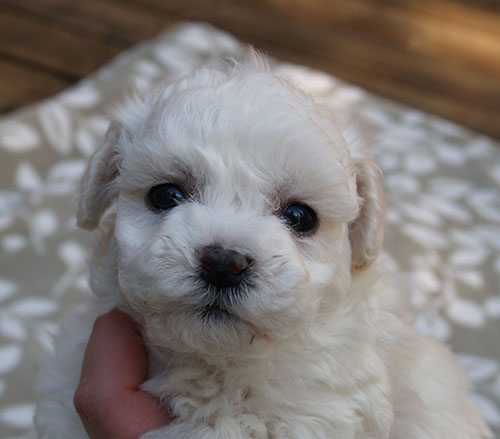 "Ford"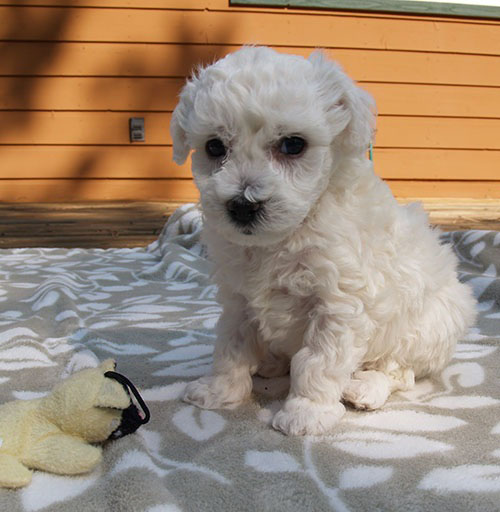 "Tennessee"
6 Weeks old! It sure got here fast. We are doing so well on our potty patch now, and we are just starting to learn our crate training for sleeping on our own all night. We might cry a little at first, but we are all pretty smart guys, so we should figure this out pretty quickly. Our new mommies and daddies will appreciate this a lot when we first go to our new homes.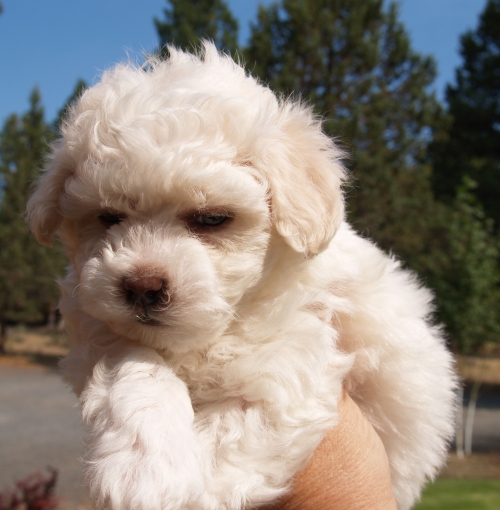 "Ernie"
"Ford"
"Tennessee"
We are 7 weeks old. We all have families that are waiting for us to grow, just a little bit more. Over the last week we have been sleeping in our own beds. We don't cry now in our crates, except if we have to go really bad, then we tell mommy Terri to come and get us. Our beds are dry, and our potty patch is getting used well. We are eating our Natural Balance small bites with just a tiny bit of water to make it easier to chew. We eat 3 times a day, and not too late at night. This week we get our vet checks!!!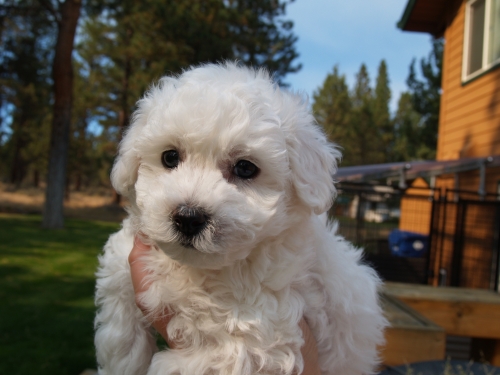 "Tennessee"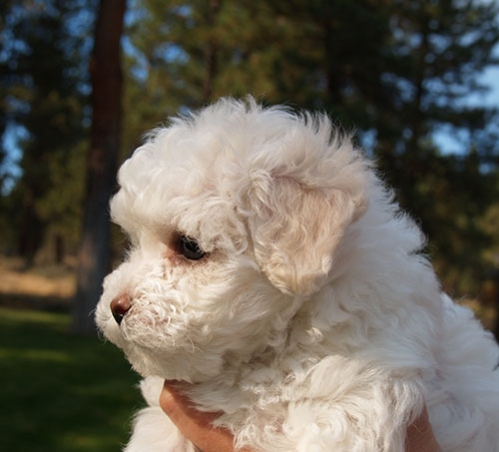 "Ernie"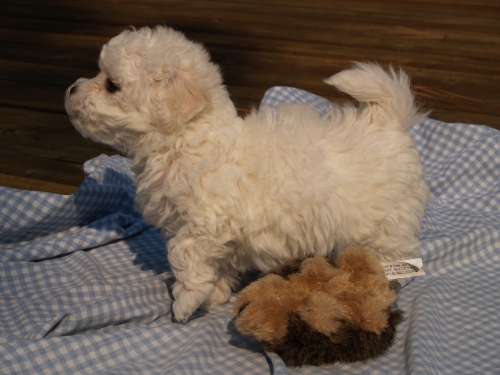 "Ford"
8 Weeks Old
It's time to meet our new families. Now that we have had our first shots and wellness checks, it's time to start learning about the rest of the world. Our new families will be teaching us all sorts of things, and they will be getting us well socialized with new places and people.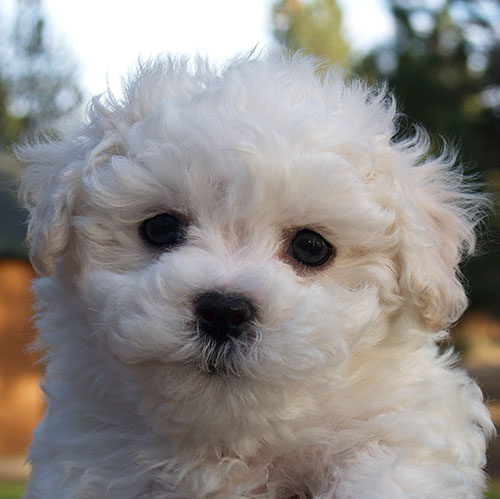 "Ford"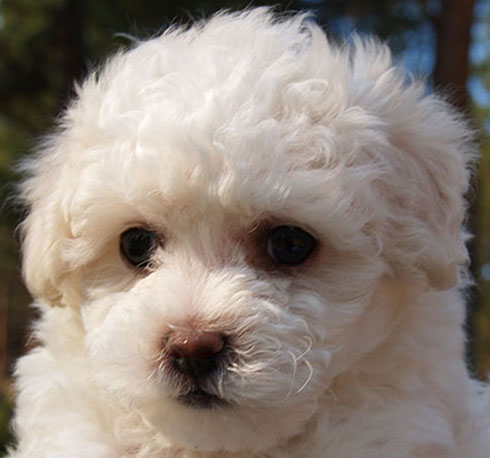 "Ernie"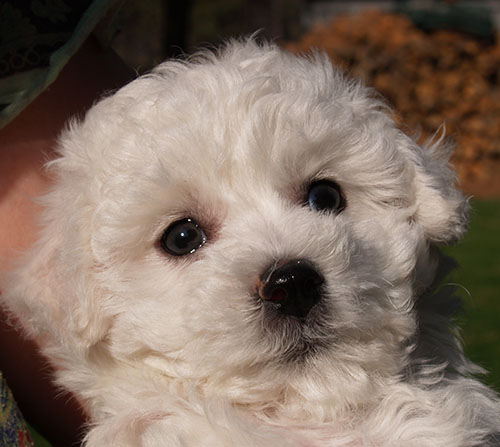 "Tennessee"
Thanks you for all of the nice comments about
our Bichon babies, and for following along as they grow up!
Terri Mills


Our Luv'n Country Puppies learn to use the Potty Patch!
Click on the photo to find out more!
See Our Spring 2012 Bichon Frise Puppies Here