A Thank You to the Artist
Our Bichon Face drawing at the left of our web pages was drawn by a talented artist, Rebecca Mills. We are very proud to have this on our site, and also on other Luv'n Country Bichon items. If you are an animal enthusiast and are interested in having Rebecca draw for you please contact us.
Our drawing is copyrighted and is not to be copied or reproduced in any way.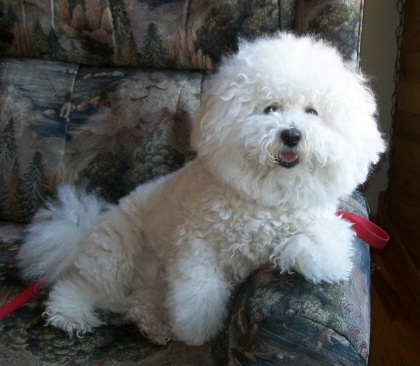 Toby..."Got my leash ready in case you want to take me out!"