Bichon Puppy Guarantees

We want to make sure that you and the puppy are right for each other. That's why we ask you to fill out our puppy questionnaire.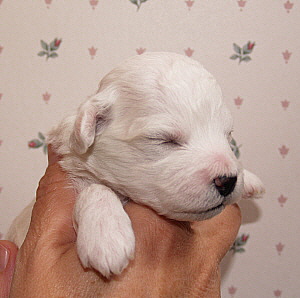 We are very serious about the health of our Bichons, and that's why we test our adults and follow up on the health history of our puppies. Your puppy will have a wellness check, it's 1st shot, and be wormed before going home, and to the best of our knowledge, will be in excellent health at the time of the sale. Although we have carefully chosen and tested in order to breed healthy Bichons, we cannot, nor can any breeder, guarantee perfect health. Unexpected congenital and hereditary issues can randomely occur. We do offer to "replace your puppy" should your Bichon suffer from a life threatening Congenital or Hereditary Disorder within the 1st year of it's life or if it should develop "serious" Genetic hip or elbow displasia, during the first 2 years of it's life! These most serious disorders seem to show up fairly early on (more information on hereditary dog disorders click here). As a breeder, understanding the genetics is so important to improving the breed, which is our goal. Therefore, knowing that there is any sort of genetic issue with our Bichon Frise is of ultimate importance to us, and we would greatly appreciate your cooperation should this unlikely event occur.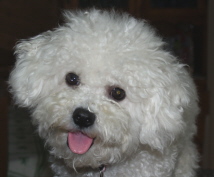 Lastly, our overall guarantee is also focussed on the continued well being of your Bichon Frise no matter what age he or she is. We will guarantee our continued commitment to the health and happiness of your Luv'n Country Bichon should circumstances arise that prevent you from continuing to care for them. We will be the rescue for any of the puppies we bring into this world. We do require that you contact us first if you are unable to keep your puppy or dog. In most cases we will be able to rehome the animal at a fair price based on their age and needs. None of our puppies or dogs should ever be sent to a shelter or rescue facility. We will help you find a new qualified owner by utilizing this website and our network of responsible Bichon Frise breeders.